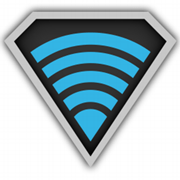 Download the fastest and easiest file sharing APK on Android
Superbeam – When you think of file sharing, the first thing that comes into your mind is Bluetooth. However, how efficiently Bluetooth is successful in sharing files is highly questionable. There are plenty of apps in the application stores to transfer files.
Superbeam is one such app that helps to transfer files faster with WiFi or WiFi direct functioning similar to Bluetooth. The main function of Superbeam is, it connects devices using QR code as there is an in-built QR scanner or the users can simply use manual sharing keys.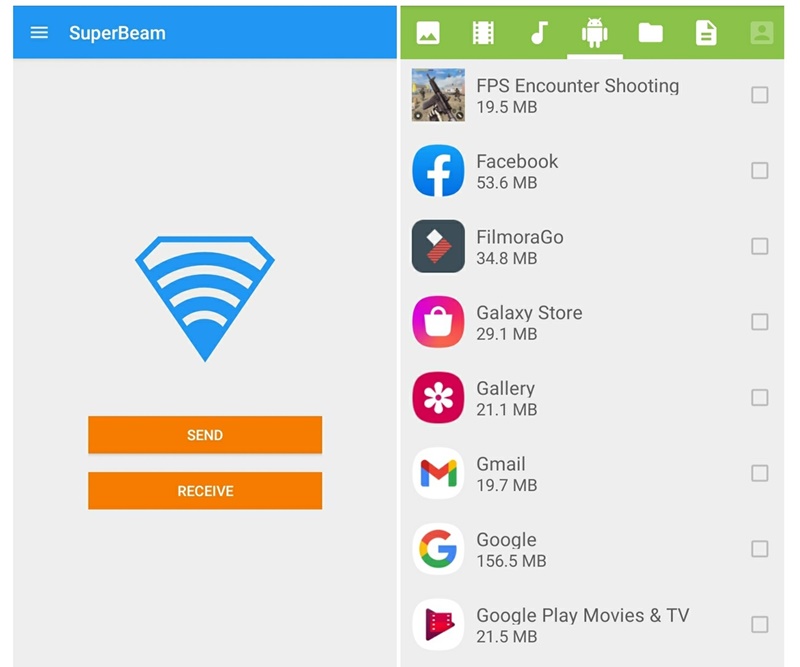 App details in a nutshell
| | |
| --- | --- |
| Application | Superbeam |
| License | Free |
| Platform | Android |
| Version | 5.0.8 |
| File Size | 13.4MB |
| OS | Android 4.3 |
| Language | English |
| Available languages | English, Czech, Turkish, Chinese |
| Developer | Majed Alhajry |
| Downloads | 247K |
| Downloaded options | APK, Google Playstore |
SuperFeatures of superbeam
Blazing fast transfer speeds using WiFi.
Pair devices using QR code scanning or sharing keys.
Share single or multiple files of any type to any platform.
It uses port 8080 for all types of transmissions, which means it is more compatible with restricted WiFi networks.
Pros
Super-fast transfer speed
Comprehensive interface and setup instructions
Can share either via QR code or NFC
Can send files to any other device by using a browser.
Many users have one common problem when using apps. That is all the apps are ad-enabled and it hinders the positive experiences of an app user. However, Super beam offers the users an upgraded version in which users can enjoy the app without any ads. The users have to spend $1.99 per month to get this awesome pro version.
SuperFeatures of SuperbeamPro version:
No more ads.
SuperEasy sharing with your computer using SuperBeam app for PC that is compatible with Windows, Linux, and macOS.
Users can send files to more than one device at the same time.
Superbeam Download APK Latest Version

Download From Google Play

Steps to download Superbeam APK
Step 1 : download the Superbeam APK file to your android device from above direct download link.
Step 2 : allow third-party apps on your device.
To install Superbeam APK file, the users have to make sure that they have enabled downloading from third-party apps.
To enable downloading from third-party apps, follow the following steps
Go to the menu of your android device
Tap on settings
Then tap on security
Then enable the downloading from unknown sources.
Step 3 : Go to the file manager or browser location.
The users need to find the Super beam app that they have downloaded in the file manager. Then tap on the app to start the installation process. Before installing the app, read the on-screen prompts.
Step 4 : Superbeam will be installed to your device. Happy sharing!
Superbeam for PC
Do you know that there is a way to transfer files between a phone and Windows, Mac, Linux PC without using cables? Many people only know about online storage services like Dropbox and Google drive. But this can be a hassle if the files are larger and the connection is not stable.
This is where Superbeam comes in handy. The users can share files across devices if both the phone and device are connected to the same wireless network. Therefore, both the phone and the PC need to have the Super beam app installed. To install Super beam for computers, you need to install Java before installing Superbeam.
Superbeam Download for Windows PC
Compatible with Windows 7, 8, 10 and 10.1
Download – Windows PC
Superbeam Download for Mac PC
Coptible with MacOS X
Download – Mac
Superbeam Download for Linux
Supports for GNU / Linux
Download – Linux
Frequently asked questions
What is Superbeam?
Super beam is the easiest and the fastest way to share large files between Android devices by using WiFi direct. It is similar to Bluetooth, but it is much faster than Bluetooth.
What is the maximum transfer rate of Superbeam?
The transfer rate of the app Super beam is 20-40 Mbps. But, in high-end devices speeds up to 75 Mbps.
Where are the received files stored in the device?
All received files are stored in the internal storage. The users have to check the directory under the name Superbeam.
Conclusion
Many downloaders of Super beam claim that sharing has never been easy before the Superbeam app. You usually don't expect less from a Super Something. Don't worry! Super beam will not disappoint its users as it is one of the easiest and fastest file-sharing apps in the application store. No more clicks, taps, drags, and cables.